Friday, July 7th, 2017
By Purser Allison Steele
The PICTON CASTLE came into Summerside, Prince Edward Island, Canada after a great passage up from Boston, USA and received a warm East Coast Canada welcome! It was a short visit to this very colourful and pleasant town but was certainly a highlight with several thousand visitors crossing the decks, including former crew members, family and friends.
The PICTON CASTLE is well known throughout the Canadian East Coast but is often on voyages taking her far from home so it was a special treat for our host port. Many visitors were familiar with the ship having followed her for many years so the chance to come and tour her was not to be missed.
Summerside itself is a sweet town with bright coloured buildings, friendly and gracious people and incredible seafood. Everywhere the crew went, residents and visitors were excited to talk about the ship and our travels.
Several crew went into Charlottetown to visit shops, restaurants and visit with other ships and friends we have made along the way. PEI is steeped in traditions of the East Coast and famous for potatoes, Anne of Green Gables, and a rather large lobster that is stationed at the wharf.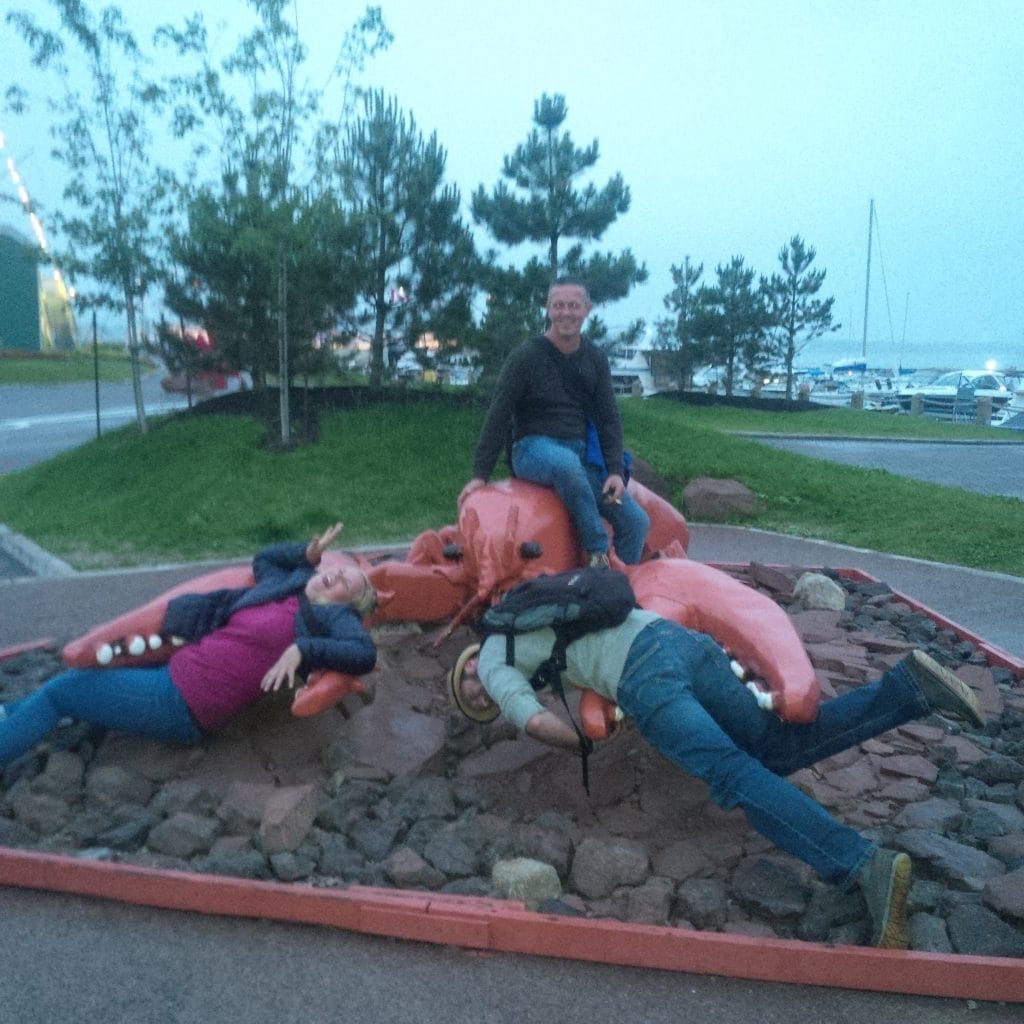 July 1 marked Canada Day, a very special one for Canada as it's the 150th anniversary of Confederation.  With Canada Day celebrations lasting the whole weekend, there were concerts, vendors, attractions and lively street musicians along the walkways. Saturday night in both Charlottetown and Summerside there was a great show of fireworks over the water that went late into the evening rounding out a great weekend.
As we left the town wharf around noon on Sunday, people still came out to get a last glimpse of the ship and her crew as we conducted safety drills in preparation for our voyage. Some of the crew that have been with us for a while now departed to return to their daily lives knowing that this experience has enriched their lives. As much as we will miss them, we take on new crew that will quickly learn the ways of the ship in hopes that they too will learn and develop as sailors.